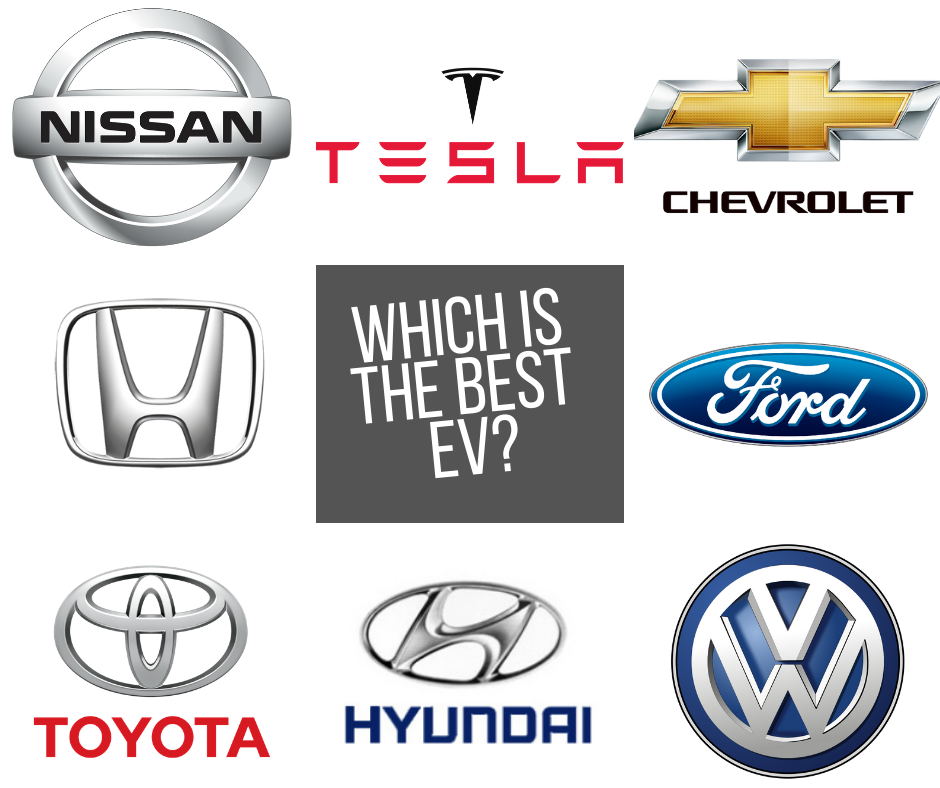 What are the ten best electric cars on the market?
A large number of companies manufacturing electric vehicles these days includes Nissan, BMW, PSA group, FAW group, Volkswagen group, and others. You may get confused in between these companies that which one manufacture reliable vehicles with all latest features. We are providing you the list of 10 top electric vehicles to help you in finalizing your decision.
1- Nissan Leaf
Nissan Leaf is the best-selling EV (electric car) of 2018. Its amazing design attracts buyers all around the globe and especially those who are in favor of eco-friendly vehicles. It first came in 2010, but in 2018, it come again will all revisable features. The improvement is not just in design, technology, or style but the new model is far cheaper than the previous model. This new Nissan leaf model is designed for five people sitting so one can enjoy holidays on long trips with friends and family. It is also far broader and longer in look.
Nissan leaf used enhanced batteries that can run 150 miles on a single charge of battery. The latest 2018 Nissan model is more powerful and gives the perfect torque for a smooth ride. The material used in the manufacturing of new Nissan leaf is strong and of high quality.
2- BMW i3
Another best electric vehicle to buy this year is BMW i3. The most desirable BMW i3 electric vehicle is designed with exceptional construction from inside and outside. This EV includes fabulous features to attract the buyers and to feel proud to have this. The new 2017 model comes with excellent batteries of 33-kWh which runs a car about 114 miles just which one-time charge. The charging system installs in BMW i3 is faster than other vehicles. It charge the entire batteries within 40 minutes with a level 2 charger. The level 2 charger consume the electricity same as consumed by dryers. The exciting features of this model that attracts the buyers is the keyless start with just pressing a button. You can listen to your favorite music by connecting your phone to Bluetooth system in BMW i3. The last model gives you more inner space as well.
Are you looking for some sleeker design vehicle? Hyundai exterior will give you a shock. It includes new and advanced technology for operation. It is the most stylish vehicle, which will provide you with a long run. This exceptional model includes the touchscreen display for the entertainment purpose. If your mobile phone charging gets low, you can charge it by using the wireless charging feature. It allows you to set the inside climate of your vehicle. It also gives the driving range of up to 279 miles. 
4- Tesla Model S
What makes Testa Model S include in the list of top 10 electric vehicles? This car is an example of the latest technology, incredible performance, and offering zero emissions. It is so quiet that nobody can think of that something is coming behind him or her. It is a piece of fabulous designed, technology and performance. It offers you to control everything from inside by using a 17 inches touchscreen display. For all those who cannot remember the routes, Tesla Model S provides a navigation feature for them. There is no extra cost for maintenance or gas refilling; you just have to spend a few dollars on checking of brakes and tires annually. Can you imagine that this fantastic electric vehicle offers eight years warranty, which is the longest in the entire car industry? So there is nothing to say no to this amazing EV. Tesla gives referral code as well when you buy their electric vehicles so one can charge for free,anywhere from a charging station. Tesla Model S include sensors that ensure the safety while operating autopilot mode.
5- Renault Zoe
Renault Zoe is a popular electric vehicle due to its sleeker exterior and advanced interior technology. Its interior is simple, clean but modern in look. It comes with a touchscreen of 7 inches to control navigation, music, parking sensors, radio, and automatic lights. Moreover, it allows you to connect your smartphone with the screen and can use all applications on that. It is the best option to drive within the city but not suitable to drive on highways. The seats are comfortable to sit and drive, but there is no feature to adjust the positions according to your height.  However, one can feel the pleasure of driving with the amazing Renault Zoe. You could buy this affordable and stylish electric vehicle to enjoy the drive.
6- VW e-Golf
VW e-Golf is pretty awesome and best car for the use in urban areas. It is the most revolutionary car that gives you the best, memorable experience to conquer the town and city. The engine provides strong torque and generates seamless acceleration, which makes the journey smoother. You can charge your e-Golf at anywhere like home charging, charging station on the public areas or fuel-stations. It just takes 45 minutes to charge and run almost 144 miles on a single charge battery. It contributes to our environment with zero percent emissions. VW e-Golf is a leading car that possesses a stylish body. The addition of comfortable seats makes you to feel the pleasure of the drive. Its advanced technology wheels reduce the power a vehicle needs to run on a road and makes your ride efficient.
7- Kia Soul EV
Kia Soul EV is the brighter car in color and stands in the list of top ten electric cars. It comes with 64kwh power battery. It is a spacious car and can fit up to five persons at a time. The seating is supportive and comfortable. It also gives a quieter and smooth ride even on noisy and bumpy roads. Are you fond of using the latest technology in your car? You did not need to go for extra add-ons because Kia Soul EV use latest and innovate technology inside. It has eight inches touch screen inside the car with Wi-Fi facility and an excellent working navigation system. Kia Soul EV comes with a USB port for charging your mobile phone or any other device. Another amazing feature that Kia Soul EV includes is the sensors that warn you if the car bumper is going to hit with something like when you are parking your car. You can also adjust speed alert to drive in a safe condition.
8- Smart Fortwo Electric Drive
The smart fortwo electric drive is a popular option to buy if you are interested in mini cars. Yes, it is mini, two persons, zero-emission car with excellent acceleration, which will give a spark to your ride. The good thing about this car is the small body that makes parking easy for its users. You can enjoy small streets and markets whether in UK or USA. However, due to the small size, it cannot store enough charging that goes for long distances drive, but you can move around in your town or city. Its smaller turning radius makes it easy to turn even on narrow spaces. Do not go on its small size because it comes will all safety measures. Also, you sit high in this mini car. Smart Fortwo Electric Drive will give you a smooth and quieter ride as well.
9- VW e-Up
Are you looking for some cheaper but an outstanding vehicle? If yes, then go for VW e-Up electric car because it is a highly popular and demanding car these days. This new model is, and you will find a reduction of 3,500. This new model gives advantage ranging from style to latest technology and to the seat adjustment levels for a driver — the best thing people will love to hear that this unique model saves you up from taxes and fuel cost. Moreover, this model offers zero emission of toxic gases and smoke in the environment. It can take the lowest time in charging the batteries like it just charges in 30 minutes. Volkswagen e-up is specially designed for the in-city rides so you cannot drive it to long distances. If you want a car to drive in a city with less fuel-consumption, then Volkswagen e-up is a brilliant option for you.
10- Jaguar i-Pace
One top-selling electric car in the international market is Jaguar i-Pace. It is the best driver-car that gives the instant torque for excellent driving. Its exterior is so attractive that attracts EV lovers to go for it. This is a spacious model with the advancement of the latest inside technology. Everything designed inside the Jaguar i-Pace is clean with additional space and fine lines. The connectivity feature of 4G and WI-FI enables users to listen to their favorite music and connect to the digital world. Jaguar i-Pace offers five-person sitting in the car. The owners of i-pace enjoy unlimited incentive on different things from the government and company and a reduction in taxes as well. It is an addition to sports cars and includes in the race car series too.