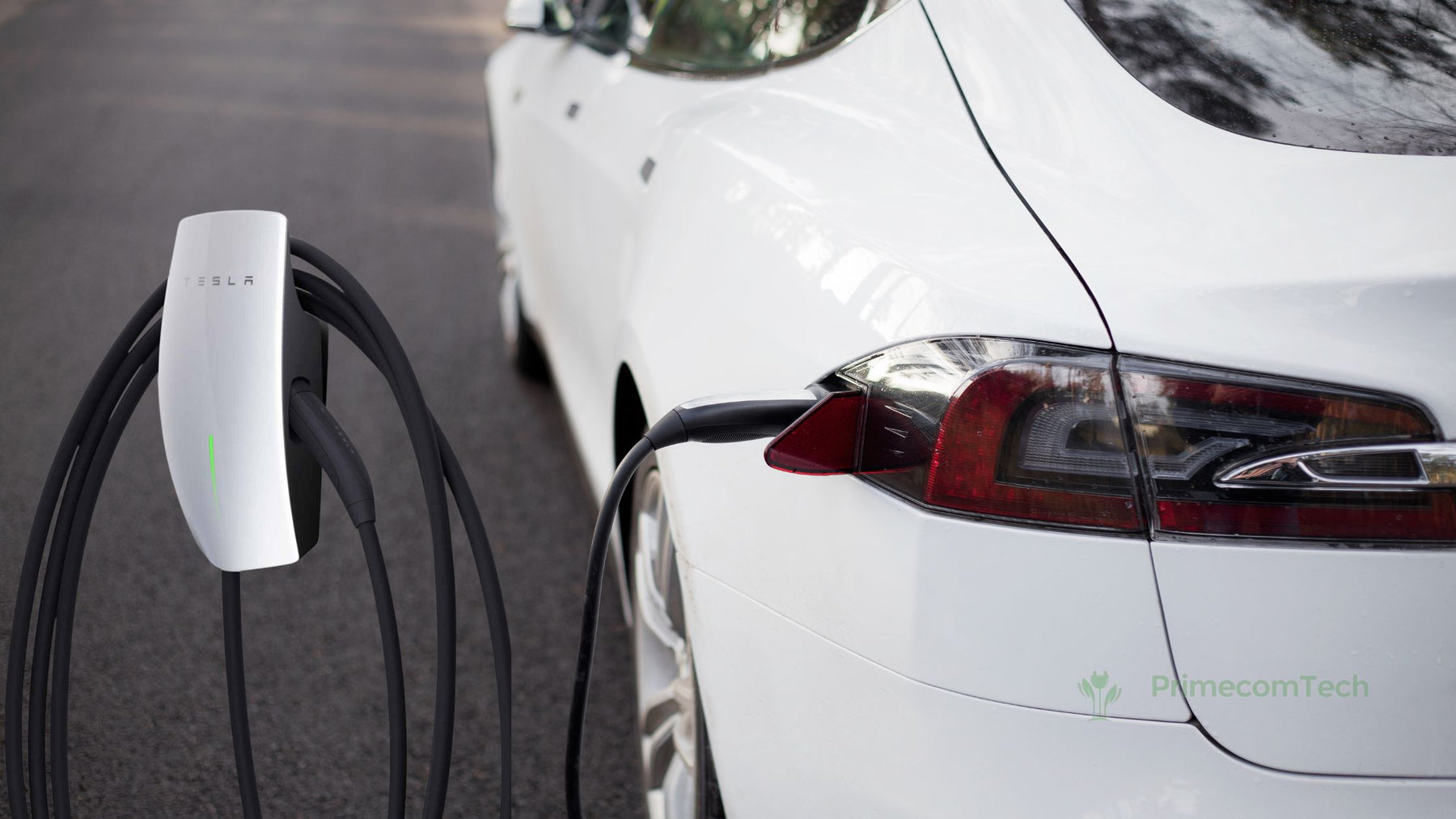 Shop Tesla Wall Connector and get 15% OFF | Primecom
The Tesla Wall Connector is a convenient way to charge your Tesla at home. It's a high-speed charging station that allows you to power up your car in about an hour— with no installation required.

Order your Tesla Wall Connector today and get 15% off! Shop Now!
 Tesla wall connector advantages
Tesla Wall Connector is the most convenient way to charge your Tesla vehicle. It is a hardwired wall outlet that allows you to charge your car at home

Tesla Wall Connector makes charging your car faster, easier and more convenient than ever before. 
Fast Charging

The Wall Connector meets Tesla's promise of 44 miles of range per hour of charging. The majority of individuals ought to be able to acquire the charge they want for their daily commute in a lot shorter time, and you may charge your Tesla overnight. This implies that your Tesla is ready for you to drive whenever you are.
No need to modify your home's electrical configuration
The Tesla Wall Connector is compatible with all residential electrical systems and can be installed in a matter of hours. If the circuit breaker you're using is compatible with your Tesla's onboard charging capability, you'll receive the fastest charging possible. The Wall Connector, however, also functions with circuit breakers that have a lower amperage if your house has atypical power capabilities.
Stunning Aesthetics
The third-generation Wall Connector is likely to be your favorite if you're particular about how things look in your garage. Its glass-over-white display is undeniably cool in every manner, and because it is smaller than earlier models, it takes up less room on your wall.
Delivers The Charge Amount You Require.
Yes, the third-generation Wall Connectors only offer 48 amps of charge as opposed to the prior Wall Connectors' up to 80 amps. The AC charging capabilities of the automobiles themselves, which are capped at 48 amps, match this, though. The few owners of early Model S Teslas with the option for dual onboard chargers, each of which could handle 40 amps, may require more than that. No automobile on the market can accept more than 48 amps, so even if you traded in your Tesla for another electric car, your new Wall Connector still provides the charge you require.
Wi-Fi Connection
A smart charger with Wi-Fi capability is also included with the more recent Tesla Wall Connector. This means that, unlike earlier models, you can manage the charger using your smartphone instead of manually setting switches. The charger's Wi-Fi connection enables automatic firmware updates as well. Future smart features are predicted, most likely including the ability to link to devices like Amazon Alexa, your solar power system, and the demand response program offered by your electrical supplier.
Affordable Price
The price of the updated Wall Connector is the same as that of the earlier models, which is reasonable. There is minimal need to compare prices because the Tesla Wall Connector actually costs less than some of its rivals.
At Primecom Technologies, we care about our environment and nature; and we believe in sustainability and renewable energy
FAQ
What is the difference between a Gen 2 and Gen 3 Tesla wall charger?
The Gen 3 wall connector is currently limited to 48 amps, whereas the Gen 2 wall connector could transmit up to 80 amps to the vehicle. However, Tesla no longer offers vehicles that can handle more than 48 amps, so it seems reasonable that they would offer a wall connector that is compatible with the maximum power that their vehicles can handle.
Does Tesla Model 3 come with a Wall Connector?
Any new Tesla Model 3, Y, S, or X no longer comes with a home charging plug.
Can I install Tesla Wall Connector myself?
The third-generation Tesla Wall Connector is made to be installed quickly and easily. There is plenty of room for landing cables in an open wire box with integrated terminals, and entry points are available from the top, bottom, and rear.
Can you install a Tesla wall charger outside?
For owners without a garage, the Tesla Wall Connector can be installed outside because it is waterproof. Because every installation is different, choosing the ideal location for the charger requires careful consideration. The charger is typically fixed on the wall of the home when the driveway is right next to it.
Is it better to charge Tesla at lower amps?
No, battery degradation is proportional to the time spent charging, not the charging rate, for any charging rate below 180 amps (AC charging, not supercharging). Therefore, charging slowly will actually worsen battery deterioration.
Shop Now | TESLA TO J1772 ADAPTER