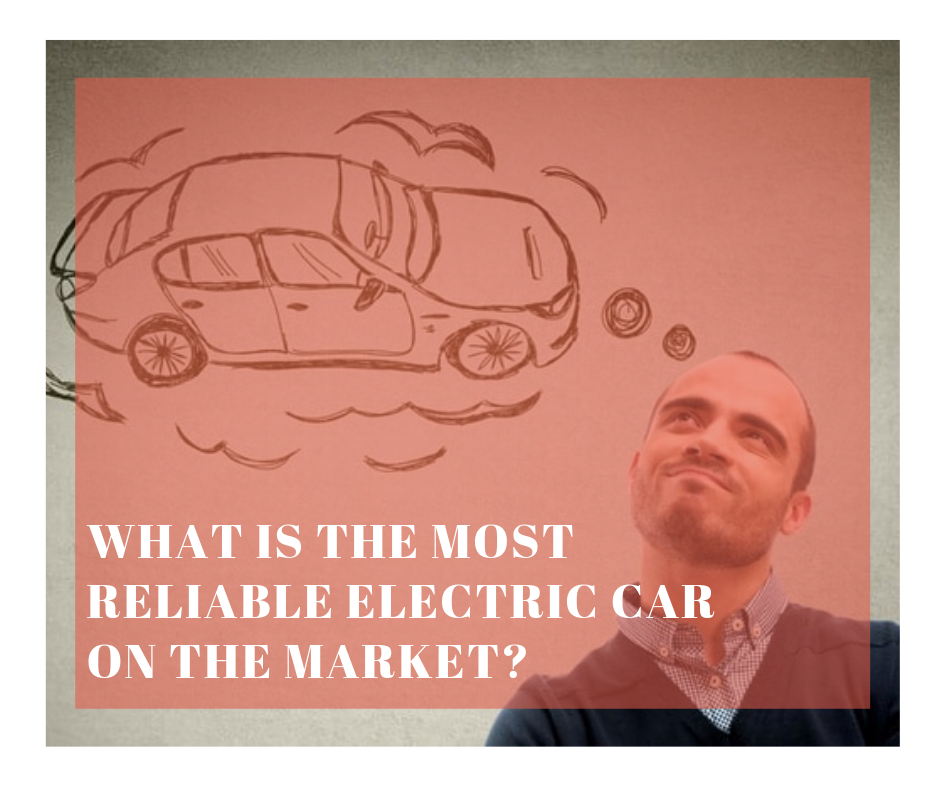 What Is The Most Reliable Electric Car On The Market?
Though electric cars are still quite expensive to buy, they're attracting more and more buyers with each passing day. Apart from their low-running costs and gradually increasing range on a full charge, reliability is another key factor that is driving a significant number of car buyers to the electric car landscape. In fact, for many consumers, it's the primary reason for which they prefer to buy an electric car over a traditional one. But what are the factors that make an electric vehicle more reliable compared to their gasoline-only counterparts? Let's have a quick look at them.
In traditional cars, the ICE (Internal Combustion Engine) offers a complex transmission that's required to enable their engine to propel the car off the line. Until the RPMs well revved up, these engines can sputter and stall, leading to a hard situation for any new driver. On the other hand, an electric car's motor comes with just one moving part basically – the motor shaft. And its rotor rotates the stator – a stationary part inside. As a result, electric cars are more reliable as there're only a handful of mechanical systems that can break down. In addition, the charger and motor controller don't come with any moving parts, and a majority of the electric cars come with zero transmission. They come with a simple gear set to offer a proper fixed gear ratio because the electric motor translates 100% torque to direct drive power.
Apart from the higher probability of breaking down, gas engines require regular and high amount of maintenance to deliver optimum efficiency. This is mainly because an ICE comes with hundreds of moving parts that require a diverse range of maintenance – from tune ups to regular fluid and filter changes to periodic oil changes.
Even if you look at the PHEVs or plug in hybrid electric vehicles that come with both electric motors and a gasoline engine for any backup, they're still more reliable than gasoline-only vehicles. With a PHEV, you don't need all that regular maintenance for the ICE and its related systems. This is mainly because plug in hybrid cars are designed in such a way that they use the electric motor first, thus leading to fewer tune-ups, filter, oil changes etc.
Apart from the ICE factor, batteries and brakes are two other factors that increase the reliability quotient of an electric car to a good extent. With great lithium type batteries installed in your plug in car, you can be rest assured of driving 100,000 miles or 8 years without replacing it. Besides this standard warranty, there're several electric car manufacturers who're proving that their batteries can perform well beyond this warranty period without any sign of failure. These batteries are engineered for purpose carefully with their charging and discharging systems handling the power in different ways that other battery-powered devices don't. When it comes to brakes, electric cars are designed to use regenerative braking first automatically, returning the otherwise wasted energy to its battery, with the friction brakes getting minor use in regular driving. As a result, the brakes in an electric vehicle can last for a prolonged time with no or little maintenance.
So, try out an electric model that interests you the most and watch its performance, battery longevity, range, and other features that strengthen its reliability quotient.
Here're some of the electric cars that are considered as the most reliable ones in today's market.
Hyundai Kona Electric
The Hyundai Kona Electric may look similar to its petrol- and diesel-powered variations, but it's quite the game changer among electric cars available in today's market. With the modified dashboard, it scores pretty well in terms of performance and range. Kona Electric is available in two different battery and power capacity versions. The upper version comes with 64kWh with a 204hp electric motor while the starter version is the 39kWh Kona Electric paired with a 136hp electric motor. With its claimed range being 300 miles for the upper version and up to 194 miles for the starter one, Hyundai Kona Electric can be a good contender in the most reliable cars' league.
Chevrolet Bolt EV
With its unusually high reliability score, especially for a newly introduced model, Chevrolet Bolt EV is considered as one of the most reliable cars by many. In 2017, the company became #253 in a Newsweek Green Ranking among the top 500 companies worldwide. It's relatively efficient and offers a long range on a full power. With an impressive range of 238 miles on a full charge, the Bolt also maximizes on its powertrain that provides immediate acceleration apart from its practicality and affordability.
Jaguar I-Pace
Jaguar's first electric car I-Pace mayn't convert lots of people to electric motoring because of its steep price tag, but it can surely attract a fair share of electric car enthusiasts. The entry-level S comes with lots of luxuries like dual-zone climate control, keyless entry, ambient interior lighting etc while with the SE, you get additional safety kit, adaptive cruise control and bigger wheels. And the HSE cars (topping the range) come with matrix LED headlights and heated rear seats. Similar to the conventionally powered Jaguars, the I-Pace also comes with a 3-year, unlimited-mileage warranty with the battery covered for 8 years that's only valid until you don't exceed 100,000 miles within that time.
Nissan Leaf
Now in its 2nd generation (the original one being launched in 2011), the Leaf is more sophisticated to drive, capable of covering longer distances between charges, and even faster. Though it comes with the same Type 2 connector for normal charging, there's a fast charging option too. With a fast 50kW CHAdeMo charger, you can charge 80% of it in around 40 minutes. The Leaf is equipped with automatic emergency braking, blindspot monitoring, lane departure warning, rear cross traffic alert together with 6 airbags. With all these, you can consider it a reliable electric vehicle offering punchy performance and a decent range.
Tesla Model S
Though the Model S is highly expensive, it comes with a standard 4-year/50,000 mile, with its battery covered for 8 years with unlimited mileage. Years after its launch, the Model S still offers lots of wow factors, thus letting the owners enjoy a solid electric motoring experience. It comes with a virtually silent cabin and incredible comfort coupled with performance and road presence. With the help of Tesla's bespoke Supercharger network, it can be considered as a real contender in the most reliable league.
Hyundai Ioniq
Though the EV model is pretty expensive and offers relatively smaller range, if a real-world range of 130 miles can cater to your needs, you can go for the Hyundai Ioniq. With a fast charger, it will take around 33 minutes to charge it to 80%, although regular chargers will take much longer. Ioniq comes with features like automatic emergency city braking, climate control, 7 airbags, and rear parking sensors, among others. If you can step up to Premium, you'll get an 8-inch touchscreen with sat-nav, keyless start, smartphone mirroring, heated front seats, xenon headlights etc. And Ioniq comes with impressive battery warranty of 8 years/125,000 miles.
Renault Zoe
The 5-door, stylish and conventional Renault Zoe addresses two common issues in the small electric vehicle segment – smaller range and high price. However, if you go for the cheapest version, you'll have to lease the battery separately and the monthly fee would vary based on your annual mileage. With keyless entry, rear parking sensors, leather-wrapped steering wheel, and a surprisingly nippy acceleration, Renault Zoe should be on your reliability radar.
BMW i3
Unlike the BMW i8, the i3 is actually an all-electric car with its 2nd version having a range-extending gasoline-powered generator, which charges the battery system. In addition to the all-electric model's ability of covering 100-125 miles between charges, the Range Extender model adds another 70-80 miles to that range. While 6 airbags and stability control come as standard, you'll need to shell out extra for features like automatic emergency city braking, road sign recognition, and speed limiter, among others. With the presence of a 3-year, unlimited mileage warranty, with its battery covered for 8 years/100,000 miles, the BMW i3 can be a good investment for a reliable electric car.
Final thought
Though we've already learned that theoretically, electric vehicles should prove to be more reliable than the gasoline-powered ones, you should consider the battery pack, no matter what model you plan to buy. A replacement battery for electric cars can be quite an expensive affair. In addition, the earlier problem of having a limited number of charging stations is also being addressed pretty quickly. The number of fast charging stations in public car parks, motorway services, and supermarkets is continuously increasing. And if you're concerned with the range, in reality, the range offered on a full charge is adequate enough for most people, especially for those needing regular city commute.
So, if you're looking for the most reliable electric car available in the market, it can be difficult to name any particular one as almost all of them come with some pros and cons in terms of reliability. Therefore, it's advisable to chalk out your requirements and lifestyle first and compare the cars we mentioned here then to make an informed choice.